REAL LIFE ACTION FIGURES
Regular price
Sale price
$20.00 USD
Unit price
per
Sale
Sold out
THE LATEST CHAPTER OF THE DONALD TRUMP ODYSSEY
Introducing the brand new 2023 Trump Action Figure – featuring the billionaire (?) ex-President in a standard issue prison jump suit. Lock him up!


A TINY WORK OF ART
One day, we hope to get our shrink ray perfected. Till then, all of our action figures will be continue to be sculpted by super-talented human artists.
Prison Suit Trump was created by Mike Leavitt, a well known, Seattle-based sculptor and master caricaturist. He also happens to be a close personal friend of ours - and an amazing dad.
Mike crafts each prototype by hand, in regular, old fashioned clay. If you sense a bit of extra soul in our figures, now you know why.
Share
View full details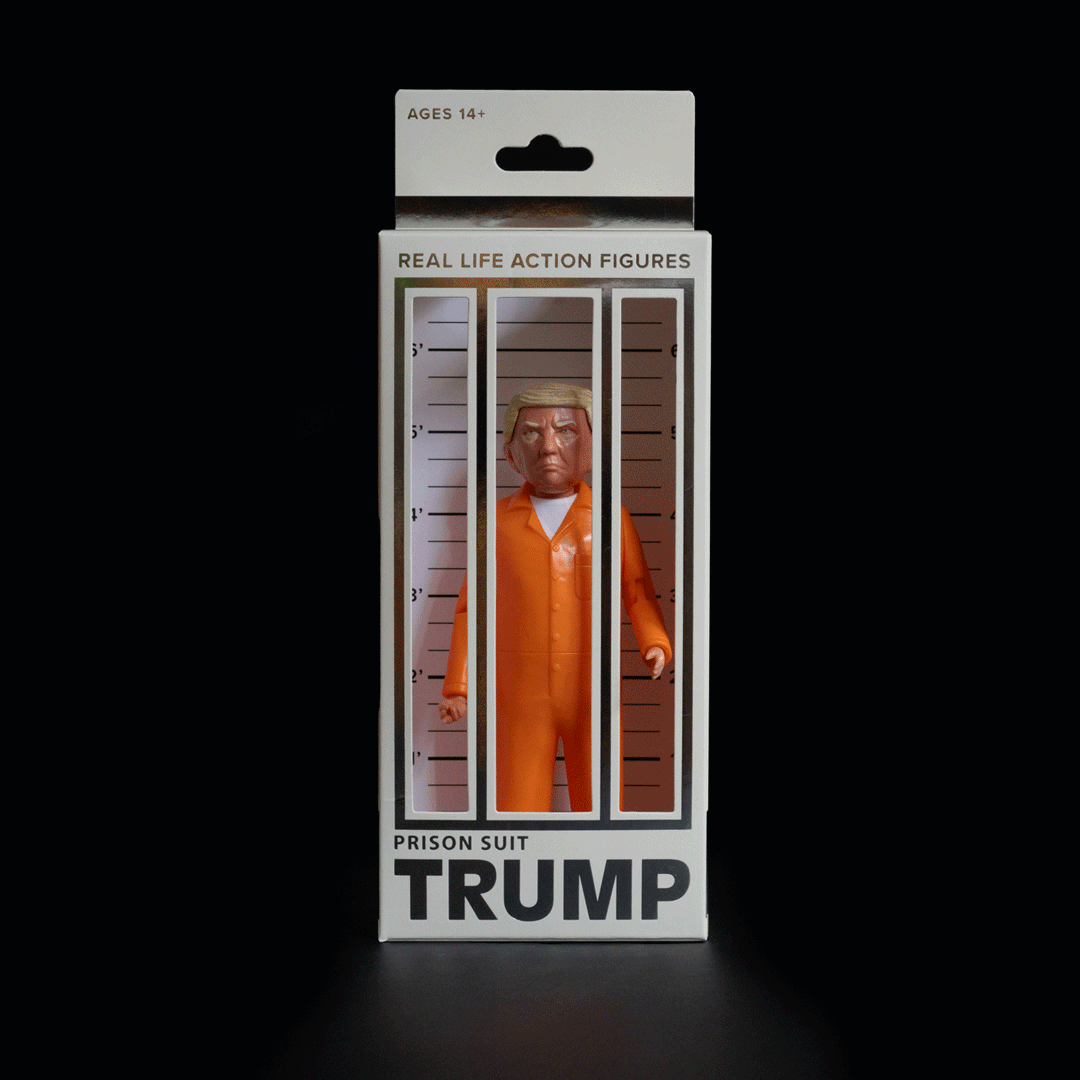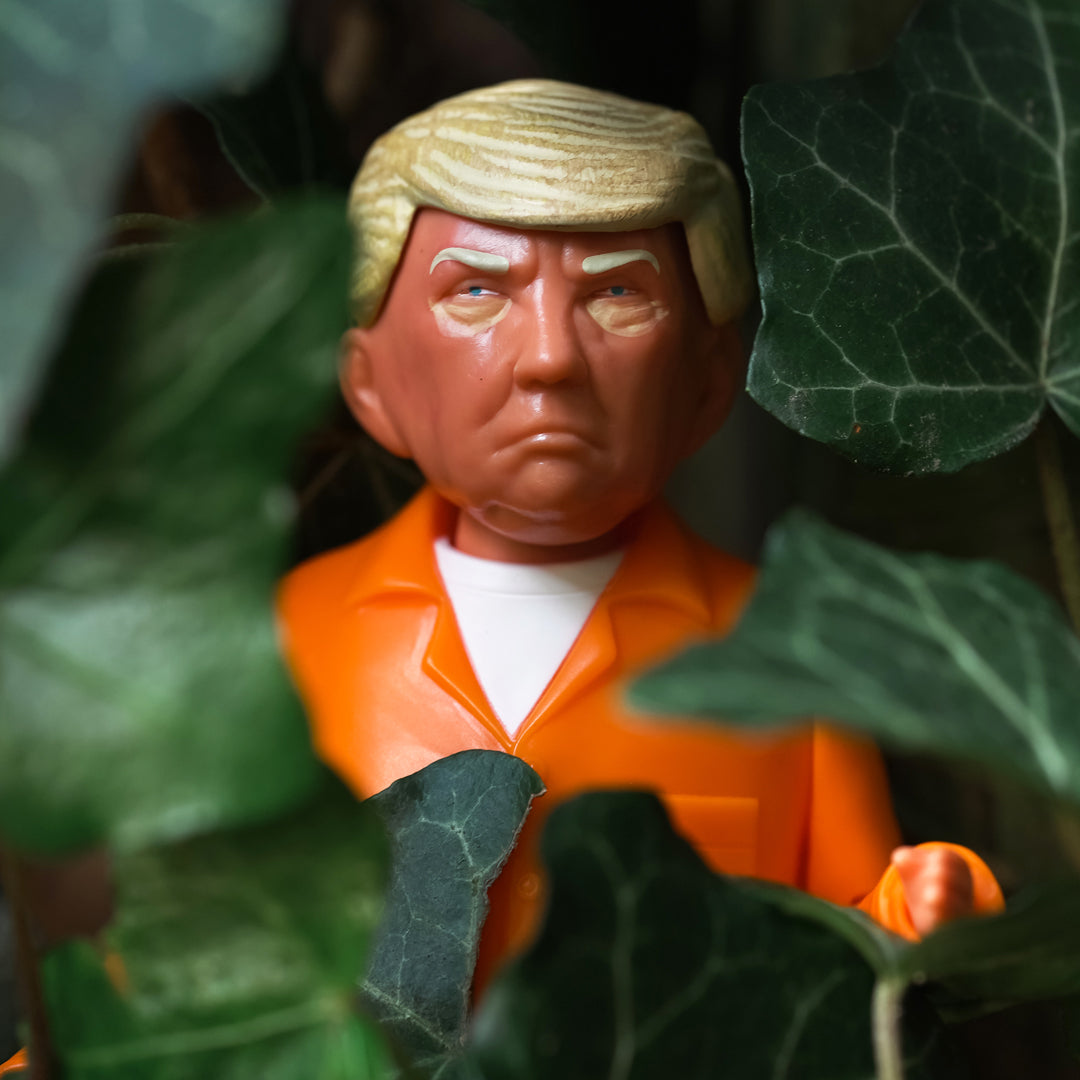 Can't I just contribute?
I bought three of the Prison Trumps...The artistry, the workmanship, the removeable hair! I have no desire to support Chris Christie since he was a terrible Governor of my home state, but I want him to remain in this campaign to keep a focus on the dishonest frontrunner and his dishonest lackeys! Let me know if I can do that without getting a carload of "repuglican" emails asking for more. Thanks for doing this!
Great craftmanship
Really like them.
Waiting for more to come out.
They all have great workmanship and very detailed. Waiting for more to come out. I would love to see Michelle Obama to come out also. Or some of the older ones that were out to be purchased today. I have a few I didn't get a chance to order.
Orange all over
I love these: bought extras for worthy friends. Left him in the box behind bars.
one was so great, had to order a second
Yes, I like to keep things positive, as I know FCTRY does, too. Biggest hit of Christmas gifting a couple years ago was the Ruth Bader Ginsberg figure I gave to a brilliant and enlightened 14 year old girl, who proclaimed it the best gift ever! But when I saw this Prison Jumpsuit Trump, I had to order it for a particular friend, knowing it will be his favorite gift this year, possibly forever. As soon as it arrived, I was invited to a party with a 'goofy gift exchange' -- and knew I needed to order a second one! I don't want to open the boxes prior to gifting, but hope I'll have a chance to play with the action figure at some point.
Trumplove
Bought this for my brother and he could stop laughing! I loved the detachable hair. I just may have to get one for myself!!