REAL LIFE ACTION FIGURES
Regular price
$0.00 USD
Sale price
$20.00 USD
Unit price
per
Sale
Sold out
THE PEOPLE HAVE SPOKEN
(And we were listening.)
Every time we release a new action figure, something funny happens. People start telling us who they want to see next. That's pretty much how we figure out who to turn into an action figure.
Last year, when we released Fauci, we got flooded with requests for you-know-who... so here she is! Stacey Abrams!


A TINY WORK OF ART
One day, we hope to get our shrink ray perfected. Till then, all of our action figures will be continue to be sculpted by super-talented human artists.
Stacey was created by Mike Leavitt, a well known, Seattle-based sculptor and master caricaturist. He also happens to be a close personal friend of ours - and an amazing dad.
Mike lovingly crafts each prototype by hand, in regular, old fashioned clay.
If you sense a bit of extra soul in our figures, now you know why.
Share
View full details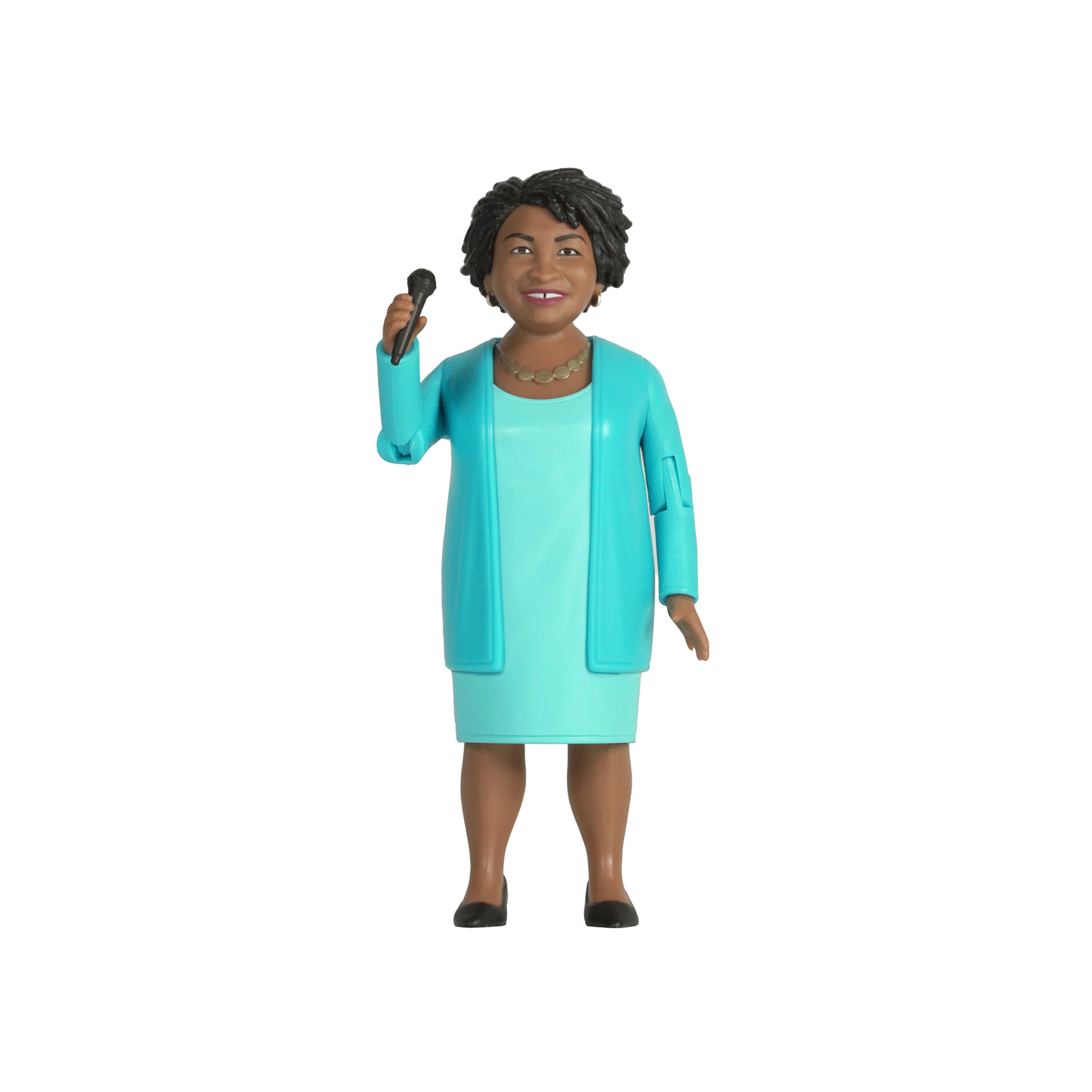 All of them
I have them all, the characters are spot on hopefully y'all can create a Jack Smith or Tonya Chutkin or both 😁🤞🏼
Great quality
I'm always impressed by how realistic these action figures are. Very well made. Super fast delivery.
Awesome!
I own every single real life action figure from the first "blank" obama to Stacey (and the non political ones) The photo attached is definitely missing some (where is that other box?). They are just fantastic and I'm happy to have been able to support their initial funraising campaigns as well. Keep up the good work! Let's get Drumf in shackles and please go retro with PAST POTUS WJC and "W" ;-)
The likeness to her real features are done so well. Glad that Stacey Abrams is being acknowledged being that she uses her platform for positive change with action.