Featured In...

It Ain't Over Till It's Over. What Else Have You Got Up Your Sleeve, Robert Mueller?
Ever get the sensation we're living inside of an epic work of fiction? There's an obvious comic book villain who seems hell-bent on destroying the world, and a whole cast of eccentric bad guys with nefarious motives linked together through a mind-bogglingly complex set of plots and subplots...
And then there's... Robert Mueller.
For a while there, it felt like the Special Counsel was the last thing standing between us and utter chaos. In fact, it was almost impossible to dream up a more perfect foil to Donald Trump: he was the Batman to Trump's Joker; the Ness to Trump's Capone; the Bond to, well, every Bond villain. Basically, Robert Mueller was (and still is) the anti-Trump – that's why we turned him into an Action Figure.  
And while the initial report summary didn't quite live up to our hopes, it ain't over till it's over.
Top Secret
We usually crowdfund our Action Figures via Kickstarter but due to National Security concerns we felt compelled to start production on the Mueller Action Figure behind closed doors. 
That's actually good news for the general public because it means the he is already in development.  So, if you place an order you're guaranteed to get your very own Mueller Action Figure in early summer 2019. 
Artistic Integrity
To downsize the special counsel we teamed up, once again, with our favorite sculptor, Mike Leavitt. He's the caricaturist behind our RBG, Bernie Sanders, Elizabeth Warren and - yes - Evil Trump Action Figures. Robert Mueller is known for being meticulous in his attention to detail and Mike followed his example on this project, as you can see below.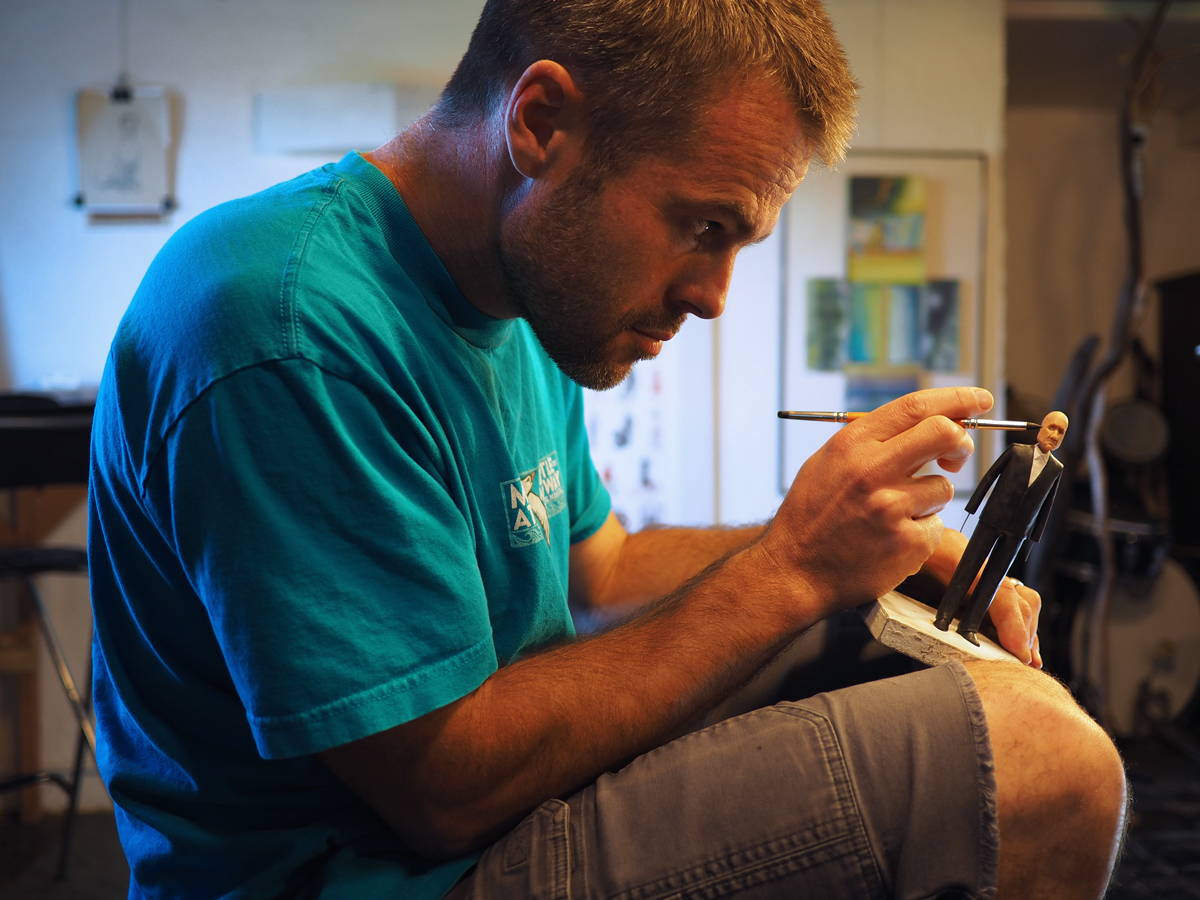 Just the Facts
Six inches tall. The Robert Mueller Action Figure is a perfect size for all uses; whether you want to keep Mueller on your desk for all to see, or bring him in on your next investigation.





Picture perfect. You're going to want to take pictures of him, so we designed the Robert Mueller Action Figure with that in mind. He stands on any flat surface, and his stoic expression makes him ready for any photo opportunities.





Open the box. No need to worry about whether or not to open the packaging. We've designed the display box to ensure you can easily take the figure in and out without ruining its condition.
You've got questions. We've got answers.
Q: Is the Robert Mueller Action Figure shipping now?

A: No. Our first shipments will be going out at the end of June 2019. This is a pre-order.

Q: How can I trust you guys to deliver?

A: We're a Google Trusted Store. They trust us so much, they'll guarantee your order up to $1000! Look here.


Q: If I order now, will you charge my credit card?

A: Yes.

Q: What if I change my mind?

A: We'll give you a full refund. No questions asked.
Q: What if I want to adjust my order before my Mueller Action Figure ships?

A: No problem! Please fill out this form to get in touch with us about changing your order.

Q: If I ordered other products with Robert Mueller, or a bundle with Robert Mueller, when will I get the other items?

A: Your order will ship complete by the end of June 2019. Orders cannot be broken into separate shipments.

Q: Is the Robert Mueller Action Figure eligible for free shipping?

A: Yes, but only if you spend more than $25.